SUPERFOODS WORKSHOP WITH UMINA
Learn the secrets of Superfood Cuisine and how to easily prepare gourmet dishes from some of the best natural foods on the planet!

NOVEMBER 22TH, 2023 PUBLICA ISROTEL HOTEL HERZLIYA
FROM 10:00 A.M. TO 1:00 P.M.
Why Choose This Workshop?
Join us for three magical hours in which we'll dive into the wondrous world of superfoods. We'll learn about them and learn how to easily make healthy and delicious dishes with them. Superfoods have the ability to change our lives for the better and fill them with vibrating energy.
Why Is It Important to Eat Superfoods?
Healing Superfoods are medicinal and nutritious. They are the ultimate form of food – most likely the most concentrated and nourishing on the planet. Research shows that they are the healthiest, most natural and high quality foods that are available today. These superfoods have the ability to lighten the symptoms of almost any illness. Nourishing Superfoods nourish us on the deepest of levels. They allow us to absorb more nutritional values by consuming less food. They contribute to the general health of the brain, bones, muscles, skin, fingernails, heart, lungs, liver, kidneys, reproduction system, pancreas and the immune system. Delicious and Heavenly Everything has already been said about superfoods… They are exotic, sensual, and spectacular in their taste, their texture and their color. They are the best friends your kitchen and body could ever hope to have. The gourmet dishes you can prepare with superfoods are so delicious that it eliminates once and for all the age old cliché – "if it's tasty it isn't healthy".
Umina, who has been living and breathing this cuisine for 12 years, works wonders each workshop and teaches gourmet recipes. All recipes are created by her after countless hours of crafting the absolute best combinations to appease the pallet and achieve as many health benefits as possible.
We'll learn about different superfoods – their powers, qualities, special flavors and nutritional values, their medicinal qualities as well as how and when to use them in order to maximize their benefits to your daily lives.
Superfood Drinks Shakes, smoothies, juices and hot beverages that contain superfoods in a synergy of flavors and health.
Superfood Desserts You will learn how to prepare and incorporate superfoods into healthy sweets and desserts. Cheese-less cheesecakes that you can eat completely guilt-free…
Savory Superfood Dishes  You'll understand the principles of preparing savory dishes that incorporate superfoods. You'll learn about soups, nut cheese, spreads and more.
√ All recipes prepared during the workshop are easy to make and do not require
any previous cooking experience.
√ All the dishes are 100% vegan and made from natural and organic ingredients without any added preservatives.
√The workshop participants will be able to experience the uplifting effect superfoods have on the body first hand. They will acquire relevant, useful and important knowledge which will aid them in incorporating superfoods into their daily routine.
√ At the end of the workshop each participant will receive a recipe booklet that includes the recipes prepared at the workshop. These recipes are delicious, healthy and will make it possible for you and your family to maintain a healthy and energetic lifestyle.
√ An assortment of superfoods will be available for purchase at the end of the workshop.
*I agree to receive recipes and marketing content via email/SMS and I know I can unsubscribe at any time.
What People Are Saying...
•
"Umina prepares vegan gourmet dishes that make your body rejoice and your taste buds dance with joy. It's too good to be true, but it's completely real… When you learn about Umina's Superfood Cuisine it feels like you're doing yourself a favor…"
Shai Avivi, 52, Actor and Master-Chef
•
"Ever since the workshop I've been preparing shakes morning and evening. After this glimpse into this world I'm going to prepare chocolates either daily or weekly as well. It was amazing. A life changing experience and I feel lucky…"
Michael Shvartsman, 28, Hi-Tech Engineer
•
"Umina's guidance has helped me regain the ability to choose a healthier diet, rich with superfoods. I've already said goodbye to my allergies, my arthritis and nine pounds…"
Kathy Kamhi, 40, Group Counselor
•
"I enjoyed the course so much, it was worth every second. I highly recommend it. I'm sure that I'll change my diet. From the very beginning of it I've felt its good effect on me…"
Ora Levinovich, 60, Farmer
•
"I'm embracing a huge change to my diet! Lots of superfoods, shakes and drinks to strengthen the immune system. It has been interesting, special and fun and I'm looking forward to more… I must point out that ever since I've started eating superfoods my health has improved and I haven't caught any of the winter illnesses, which used to happen almost every winter…"
•
"I've learned how to incorporate superfoods in meals and juices. It's great to open up your mind to a whole new world… Umina, you're amazing. The way you share your experiences with such joy and pleasure is inspiring. I'm lucky to have met you!!!…"
Einat Skalski, 36, Artist
Publica Isrotel Hotel | Herzliya Pituah
Isrotel's new urban hotel is located in the center of Herzliya's high-tech center and within walking distance of the city's entertainment area. The hotel has a shared working space, a patio and a beautiful lobby bar – all tastefully designed to allow gatherings, meetings and conversations in a high-class yet comfortable environment. The hotel has a swimming pool on the roof, modern gym, an inviting lobby bar and a trendy work space. This hotel is without a doubt the ideal location to host Umina's superfoods workshop.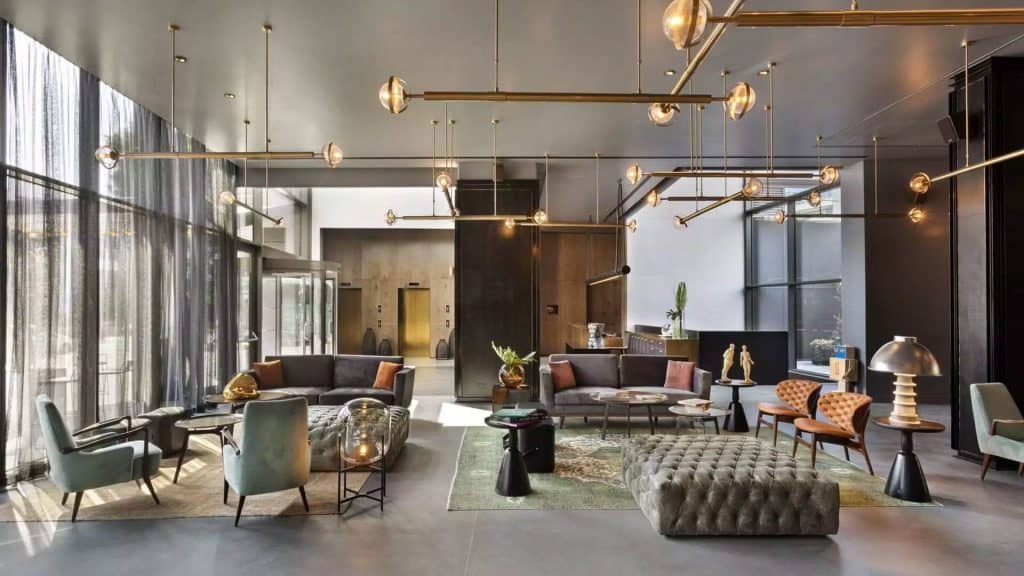 ADDRESS ABBA EBEN BOULEVARD NUMBER 9, HERZLIYA PITUAH; FOR DIRECTIONS, CLICK HERE
*I agree to receive recipes and marketing content via email/SMS and I know I can unsubscribe at any time.