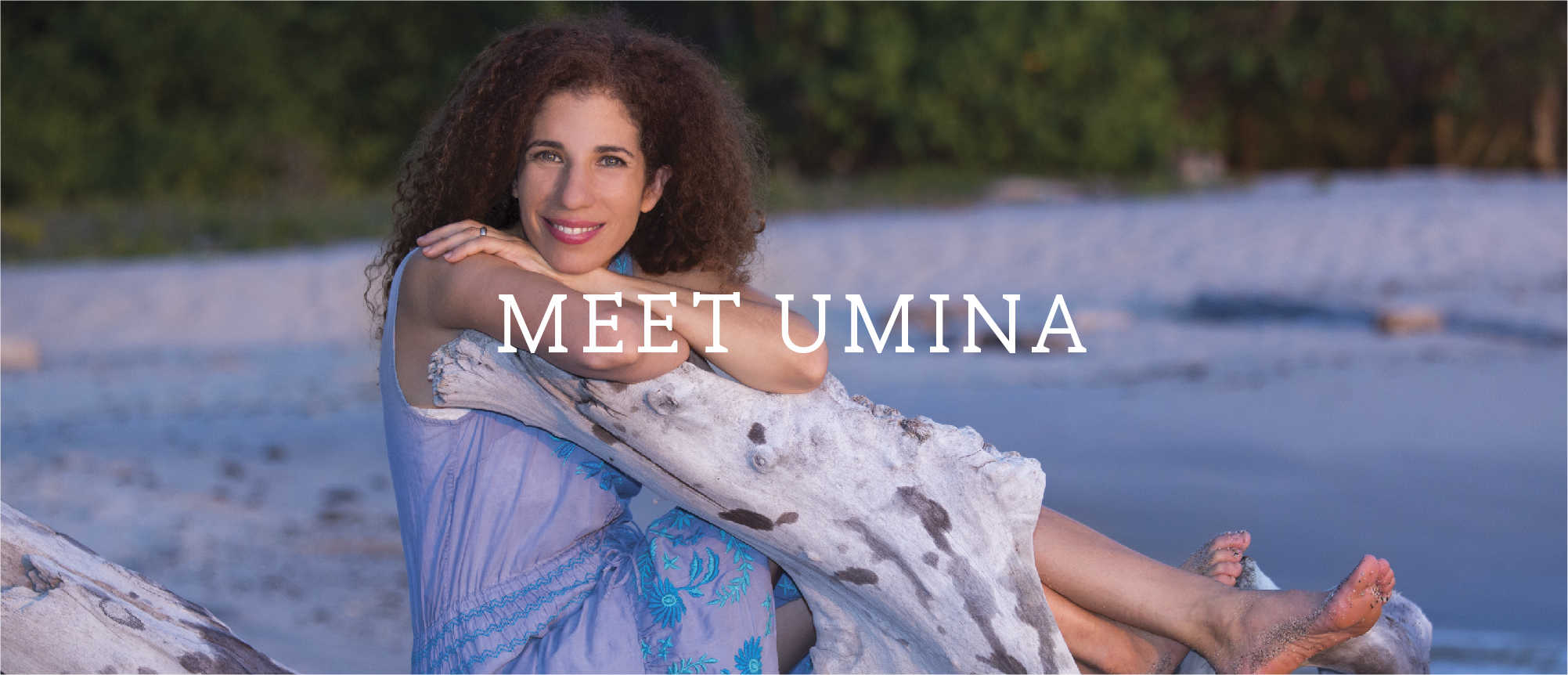 THE JOURNEY STARTS HERE...
Umina is a pioneer in the superfood movement that is sweeping the globe. She is a graduate of the Institute for Integrative Nutrition in New York. She studies and practices western herbal medicine, teaches yoga and is a mother of three.
Her bestselling book, Superfood: Gateway to a New Kitchen, which focuses on food as medicine, brings the world of superfoods and healing through nutrition to every kitchen. Through her experience working as a Health Coach for over ten years, guiding thousands of people to self-renewal through health and nutrition, Umina has developed an approach which she calls living a high-vibe lifestyle. Her approach is unique in that it expands the definition of healthy nutrition far beyond food to include attention to our relationships,our sense of self-worth, our happinesss and of course, what we eat. Umina is currently working throughout Europe and Israel, helping people transform their lives by revolutionizing their relationship to food.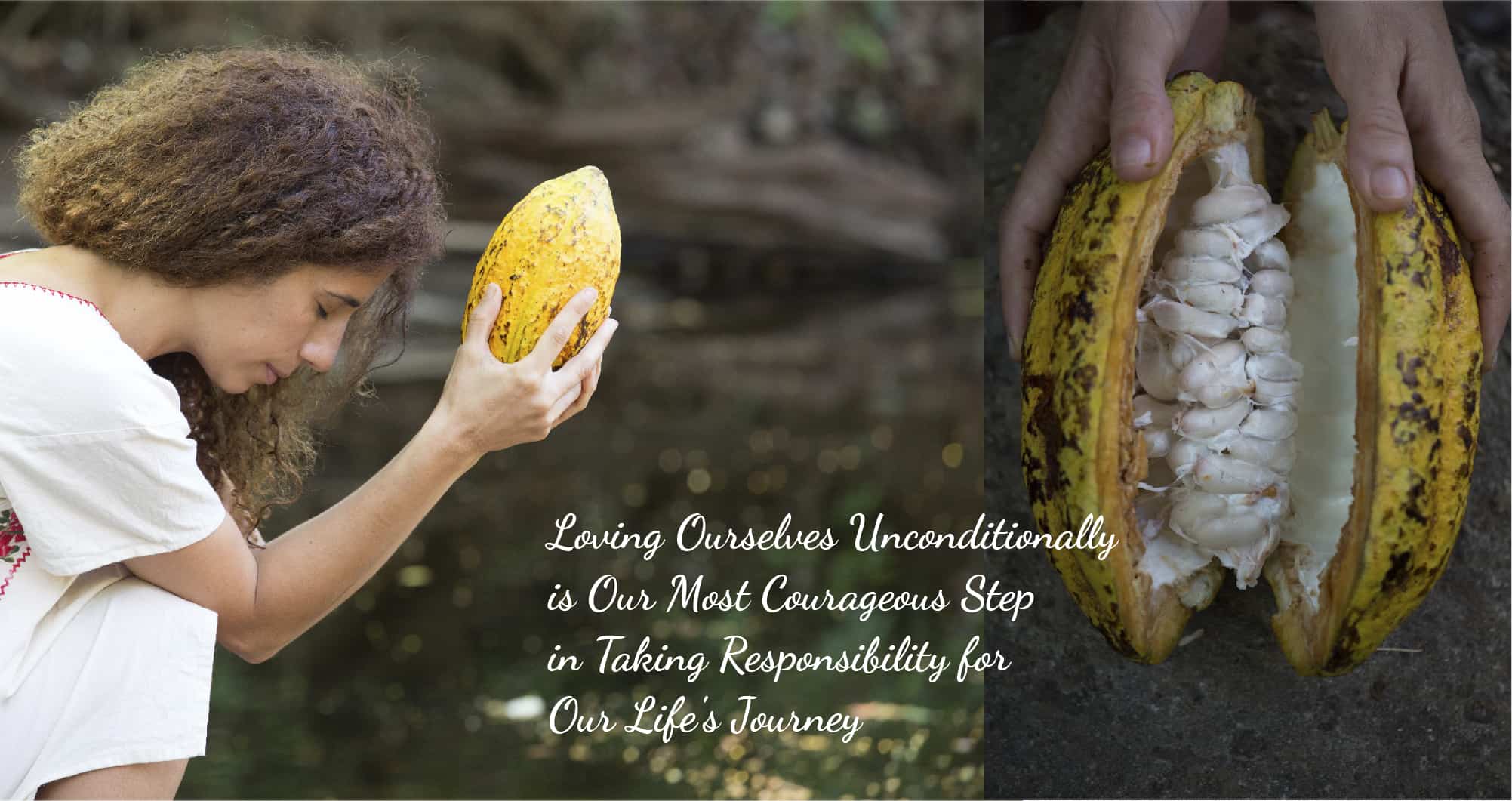 " I believe in our natural right to reach our highest potential as well as empower our innate goodness and beauty – for ourselves as individuals, for our communities and for the manifestation of a better world for all.
The first step in this path involves considering what we eat.
Eating nutritious food is reflected in our quality of life, in the choices we make about friends, work and leisure.
A well-balanced, nourishing diet allows us to recognize the wisdom in our bodies and connect to the healing forces of nature.
As such, we develop a new relationship with our bodies which awakens our inner strength and personal intelligence.
This newfound, powerful relationship enables us to heal ourselves, fulfill our goals and live life to the fullest. "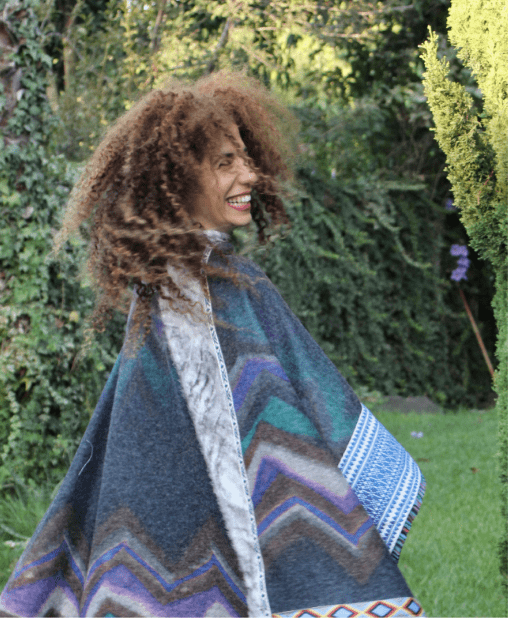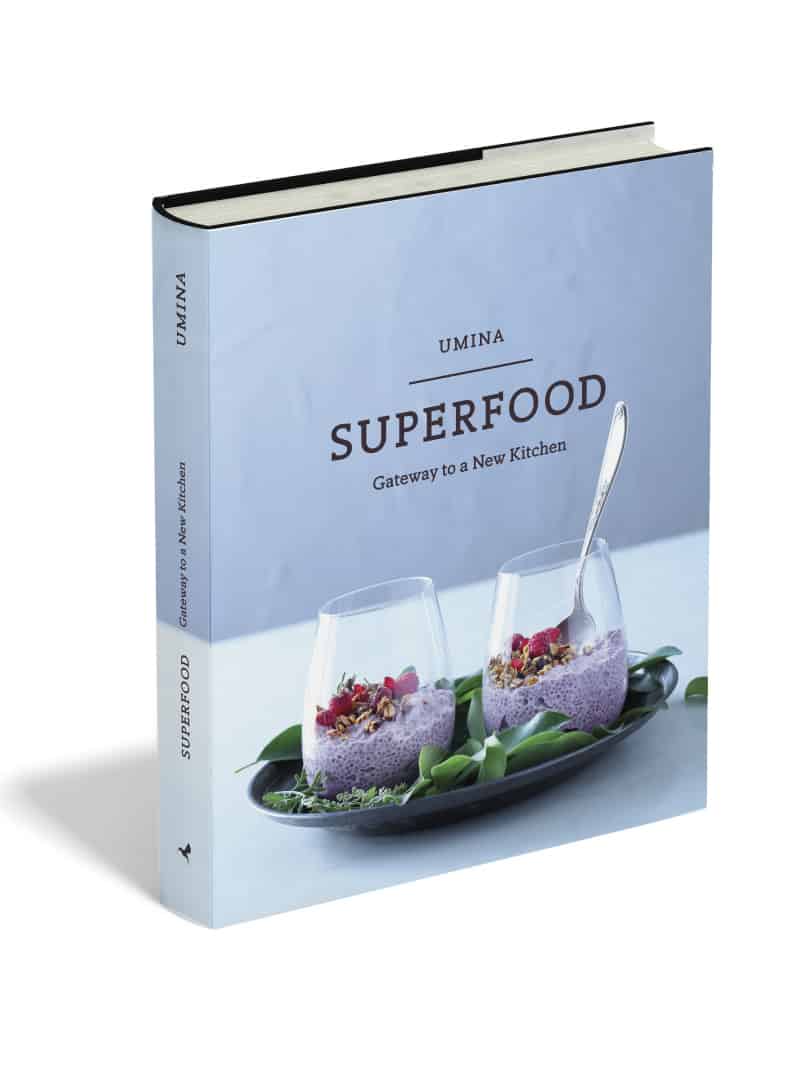 THE BOOK: SUPERFOOD - GATEWAY TO A NEW KITCHEN
This beautifully designed, hardcover book contains 250 pages of information, recipes, and spectacular photographs.
The book is the result of two years of research in collaboration with a diverse group of professionals.
The book includes:
– The principles of healing through nature
– Steps toward raising the vibration of your kitchen
– In-depth knowledge about the world of superfoods, including dozens of research articles
– Detailed index of 20 superfoods
– 100 gourmet recipes
The introduction to this book is written by David Wolfe, an international authority on superfoods and next-generation nutrition.