a powerful mix for daily use (in your morning shake or simply mixed with a cup of juice or water).
It gives your body the nourishing strength of the following berry superfoods: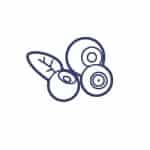 Organic Acai Berries Powder Contains antioxidants, vital fatty acids such as omega 3, 6 and 9 and rich in soluble dietary fibers. Contains amino acids, rich in vitamins A1, B2, B3, C and E. High in calcium, iron, magnesium, potassium, selenium, copper, phosphorus, zinc and phytosterols.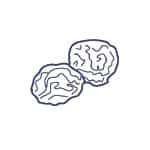 Organic Aronia Berries Powder Contains rich compounds of antioxidants and anti-inflammatories. High in vitamins B1, B2, B5 and C as well as minerals such as iron, magnesium, phosphorus, calcium and more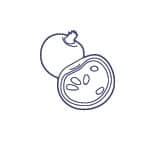 Organic Blueberries Powder High in vitamins B, E, C and K. Rich in minerals such as selenium, magnesium, potassium, manganese, copper, iron and zinc. Also contains large amounts of flavonoids and antioxidants.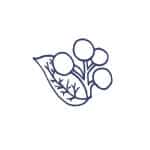 Organic Maqui Berries Powder Very high in antioxidants (polyphenols and anthocyanins). Rich in vitamins A and C, as well as calcium, iron and potassium.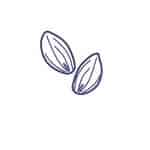 Organic Goji Berries Powder Very rich in vitamins B1, B2, B6 and E. High in protein, amino acids, antioxidants and minerals (zinc, calcium, germanium, selenium, phosphorus and iron). Contains linoleic acid and polysaccharides.