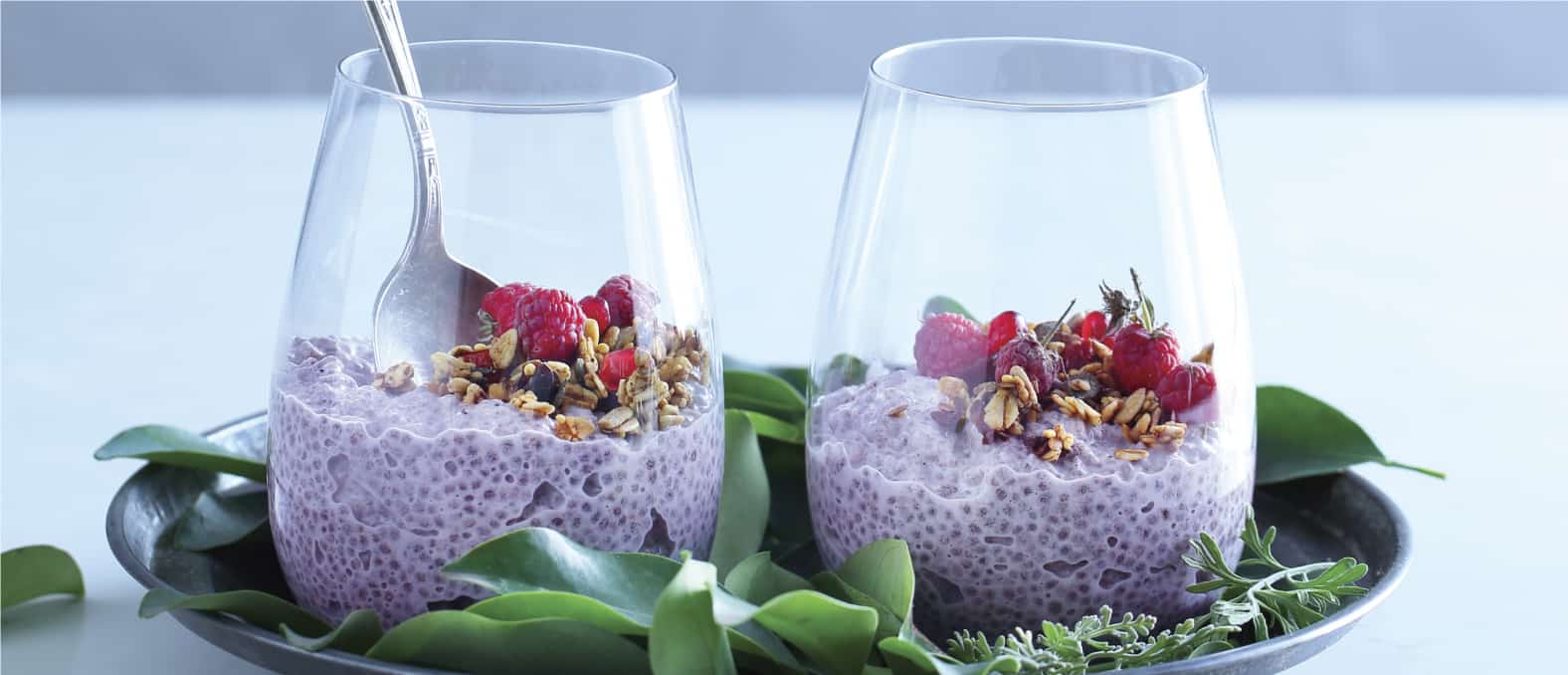 your guide to START
LIVING THE HIGH VIBE LIFESTYLE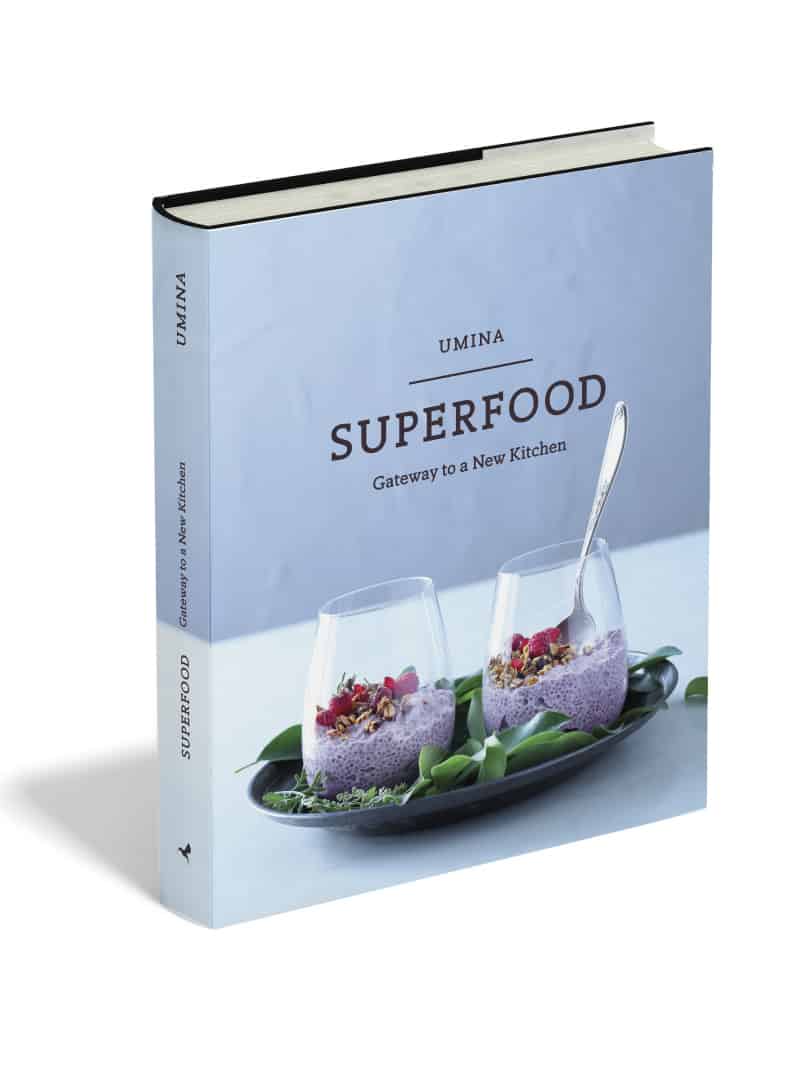 This beautifully designed book is both a gift book with exquisite
photographs and an appealing layout, and a practical guidebook
that opens a door to the fascinating world of one of the leading
trends in contemporary nutrition – the world of superfood.
Unima, the author, shares her personal insights and vast experience
with her readers in her unique style, infused with love and faith. She
talks about the value that superfood adds to our lives and explains
how to use it. Unima shares the knowledge that she has
accumulated over the years, both through formal education and
personal, intriguing experience from her years in the jungle of Costa
Rica. She guides her readers along the path towards a healthy,
conscious lifestyle that focuses on taking responsibility for ourselves and for our planet.
Readers are invited to discover the plants that can be both food and
medicine, and to enjoy a broad selection of recipes that can be
prepared at home, for better health and longevity. The book
features 100 diverse vegan and raw-vegan recipes, as well as
information about Umina's additional occupations, a detailed index,
and research about some 20 selected superfoods that appear in the
book, to complete the added value that readers will derive from the
book as they create their new kitchen.
I first met Umina at a small village in Costa Rica, a commune consisting of an unusual alliance of "black sheep" —folks like me who don't fit into the mold—a magical zone known as Pacha Mama. It was a magical time. This type of group is experimental and always the best place for new ideas to take root and one of those ideas that took root and blossomed there was the concept of Superfoods. This book is about Superfoods and all the essential ideas that go with them including green foods, raw foods and herbs. Essentially, the idea of next level nutrition is to insure you get key nutrients, immunity, energy and newfound inspiration from food first. In the Age of Smart Phones, all knowledge becomes available at your fingertips. Yes, our time is one of crisis and, simultaneously, also of opportunity. Our time is truly the most extraordinary time ever to be alive in the history of the world. As the heirs to all the ages, we are endowed and gifted with the wisdom and knowledge of our ancestors and contemporaries. And we see a new vision of the future and a new vision of food—like the vision found within these pages. Umina delivers natural, simple healing superfoods in unique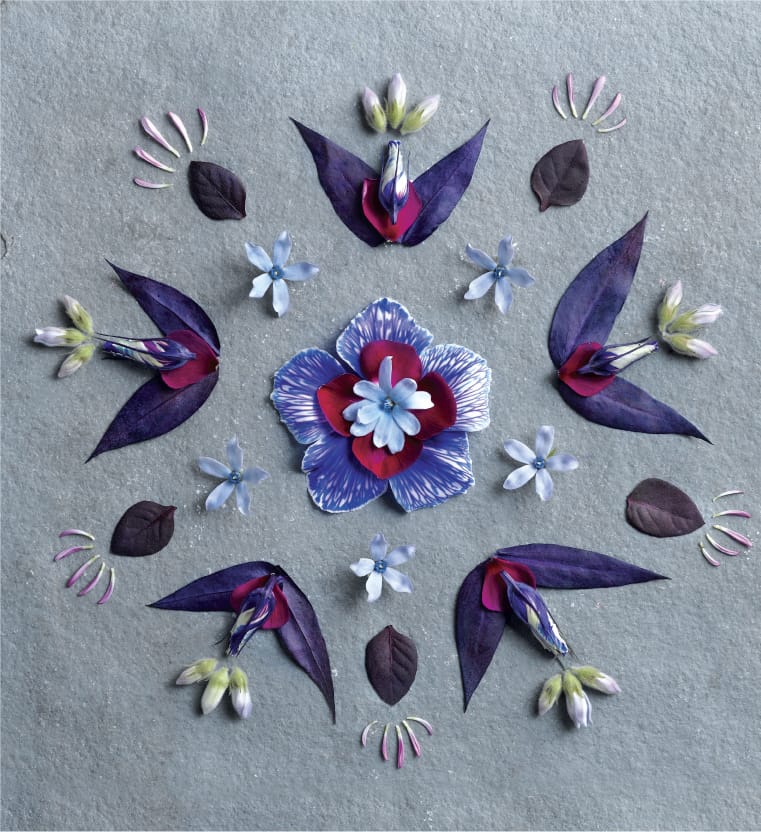 recipes that are time-tested to be nutritious and delicious (for what does it profit us to enjoy a health revolution unless it is delicious!). Present-day science ("tobacco" science or dogmatic scientism), conventional medicine (the pill for every ill theory), and the mindset of "better living through chemistry" have delivered their results, and they are less than excellent: illness, corruption, pollution and toxicity. Essentially, due to poor results, these methods are losing their support amongst the general public. An opening grows wider and wider; a streaming beam of glorious sunlight after a long dark night continues to illuminate new health, healing and longevity options for an ever-widening portion of humanity. A new day is dawning on the world of nutrition. Our nutrition potential has finally caught up to our technology. Shipping, communications, Smart phones, and ever-increased knowledge about nutrition are allowing us to access incredible quality food products from all over the Earth in a way that had heretofore been impossible or simply unknown. Within the pages of her book, Umina is inviting us to join this leading edge of discovery so that we can participate in a health and happiness revolution. Umina brings to light three ancient food groups that we are rediscovering in our present-day culture:
1. Living, raw plant foods: These are important everyday foods that include most fruits, vegetables, nuts, seeds,
seaweeds, sprouts, grasses, fresh herbs, and fermented foods (e.g., sauerkraut).
2. Superfoods: These include foods that have a dozen or more unique properties, not just one or two. For example, the goji berry is a source of complete protein, immune-stimulating polysaccharides, liver-cleansing betaine, anti-aging sesquiterpenes, antioxidants, over twenty trace minerals, and much, much more.
3. Herbs: These include delicious and medicinal herbs that have tonic and adaptogenic properties as well as many other unique gifts.
These food classes are the focus of each page before you. They comprise a specific set of edible, incredibly nutritious plants that range from foods all the way to medicines. More and more people are opening up to organic/biological foods and natural health. The organic/biological food movement is a worldwide movement. We are approaching a critical mass of consumers shifting their purchasing power toward organic products, including superfoods. In fact, in North America, superfoods are a well-known trend. Due to the depletion of nutrients in conventional (and to some degree, even organic) foods, we have continued to turn toward new possibilities for whole and balanced nutrition. Superfoods represent an awesome piece of the nutrition puzzle, as they are great sources of clean, hormone-free, pesticide, and chemical-free: Protein | Minerals Antioxidants | Good Fats and Oils Essential Amino Acids | Glyconutrients | Vitamins Enzymes Coenzymes | Essential Fatty Acids | Polysaccharides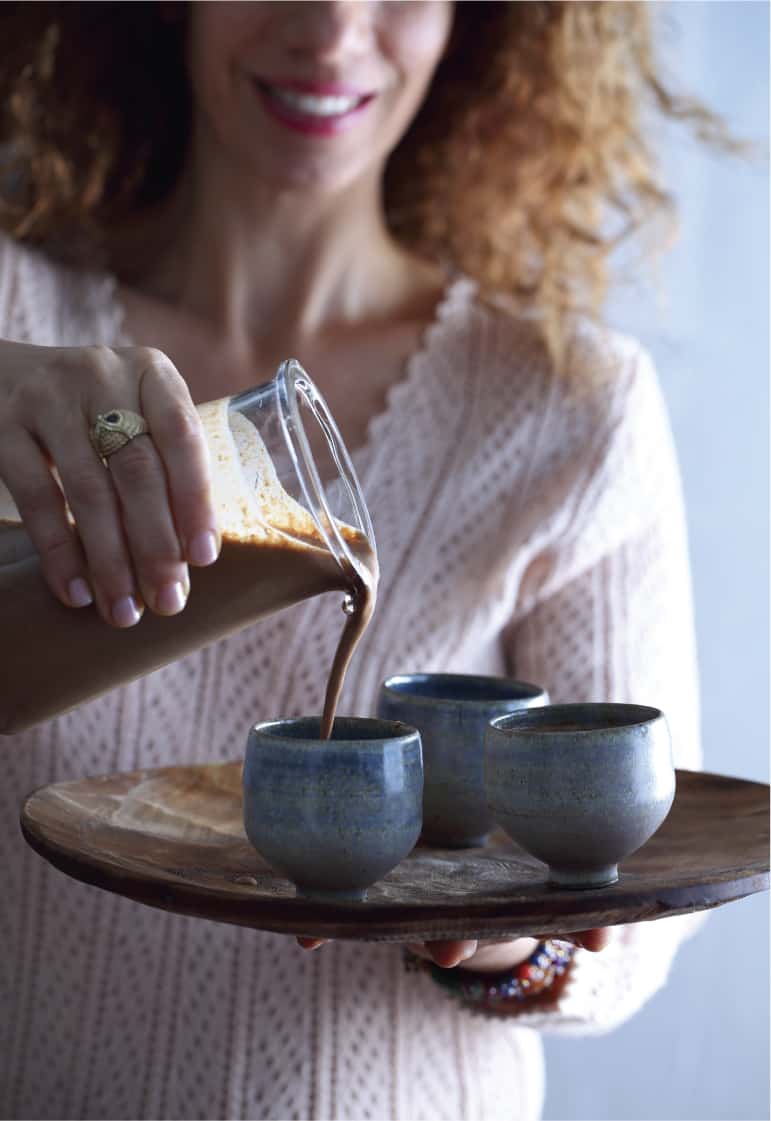 We truly live in a time of unprecedented abundance. Having access to and knowledge of the world's greatest superfoods, herbs, and living, raw plant foods at this level of quality is a first in human history. In spite of the seemingly insurmountable problems of civilization, we are still making progress in becoming healthier and more self-aware beings. We are finally discovering the power of adding into our diet an entirely new class of foods that benefits everyone with maximum nutrition, protein, flavor,
health, energy, as well as minimum calories and no trans-fatty acids. Because raw foods, fresh foods, superfoods and herbs have a high level of inner vitality and life-force energy, they can transfer that energy to you. These foods are not only great for your health, they also help the Earth, because their consumption encourages a reconnection to, and the appropriate use of, land. (Why grow soy when you could grow chocolate?) Over the years we have tried farming with pesticides, herbicides, larvicides, genetic modification, hormonal altering, NPK chemical fertilizers (essentially "better living through chemistry"), and have ended
up with an explosion of illness. Now it is time to rediscover the benefits of the Earth's original plant foods. When it comes to healthy foods and superfoods, Umina has it covered, so enjoy and experience The Best Day Ever!


david avocado Wolfe
author, nutritionist, adventurer
www.davidwolfe.com